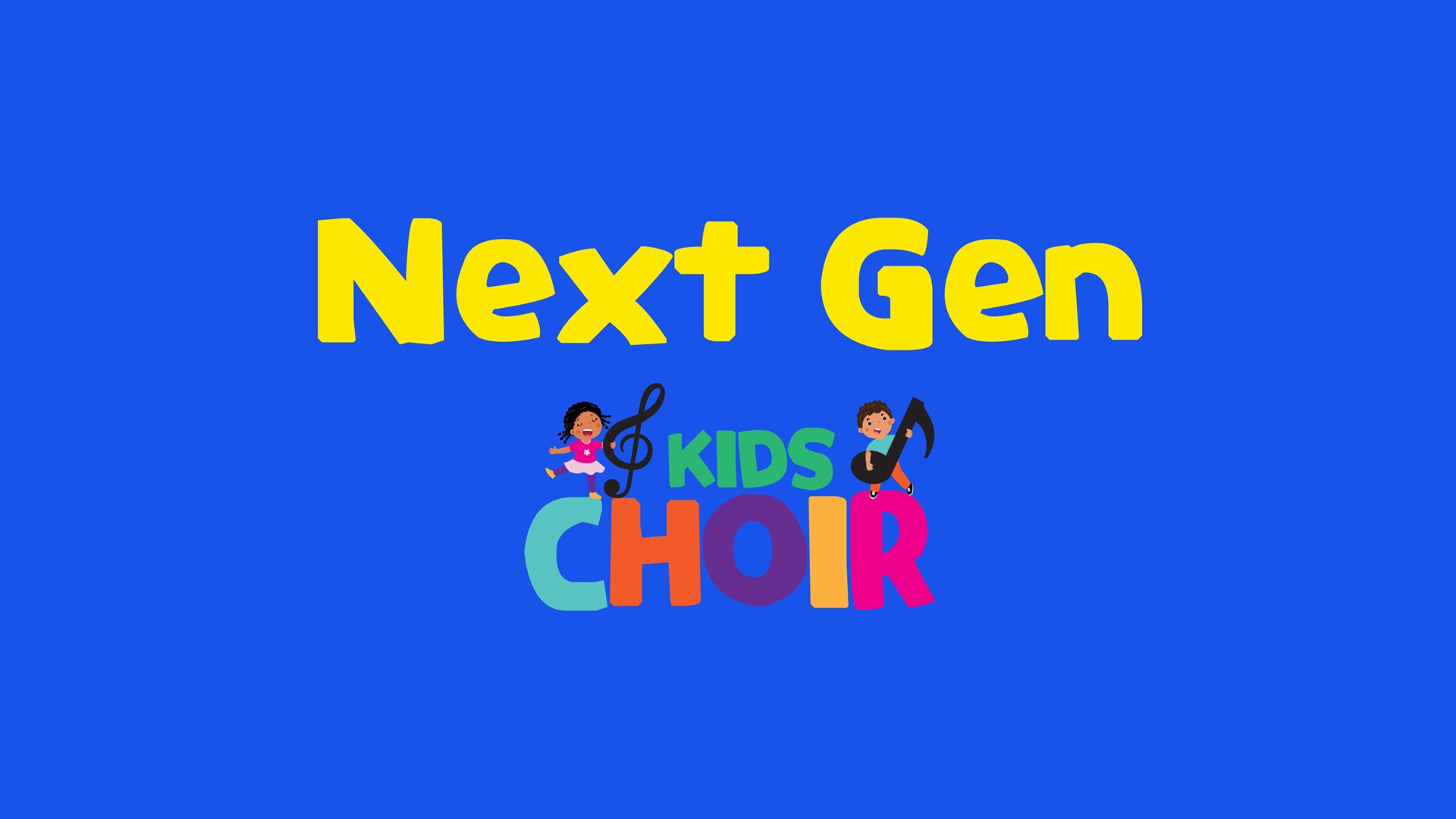 ---
---
Date
September 6, 2023 - December 6, 2023
---
---
---
---
---
Fee
$10 (includes T-Shirt)
---
NEXT GEN Kids Choir (Kindergarten – grade 5) starts meeting weekly on Wednesday, September 6. (We will not be meeting Nov 22 – Thanksgiving week). We will be performing several times in the services throughout the semester. Kids will be learning the fundamentals of singing as a choir, worshiping together and leading others. Our primary focus is to teach the biblical truths of why we are called to worship with our voices and our lives.
Time: 6:15-7:15PM
Location: K-Core Room on the 3rd Floor
Registration is required. $10 per child and we need to know their t-shirt size. Price will cover cost of NEXT GEN choir t-shirt.
Joel 1:3 "Tell it to your children, and let your children tell it to their children, and their children to the next generation."